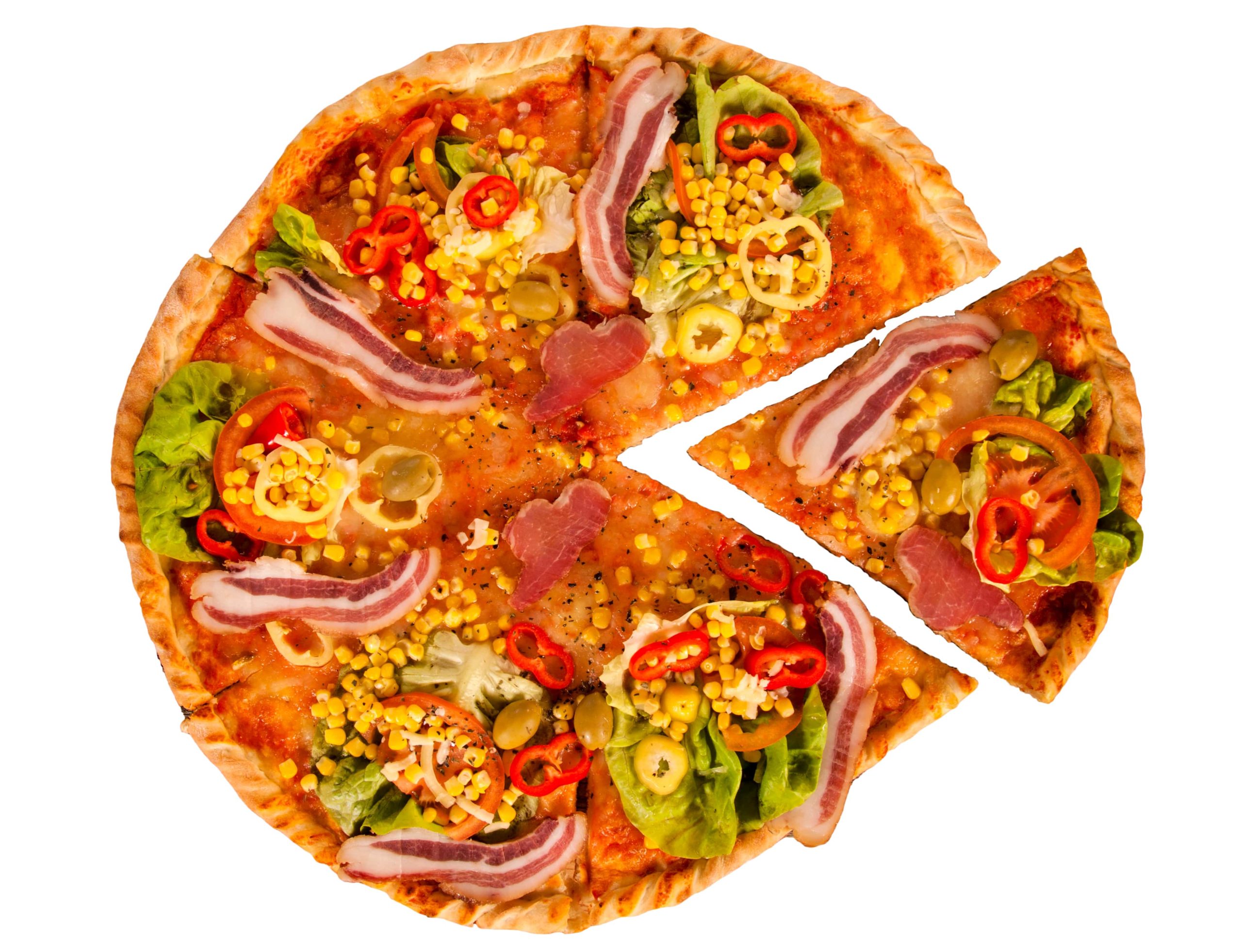 If you are a fan of diner-style Denver omelets, you will fall in love with this pizza. It is topped with ham, tomato, sweet bell peppers, two cheeses, and sunny-side up eggs. It's not only loaded with yummy toppings, it also looks very impressive when you serve it. You won't find this pizza option at many restaurants.
INGREDIENTS
Recommended crust: 14-ounce American-style

1/2 cup Bechamel sauce

1/2 cup diced ham

1/2 cup diced tomato

1/4 cup chopped green pepper

1/4 cup chopped onion

1 cup shredded Cheddar cheese

3 cups shredded mozzarella

5 or 6 raw eggs
Prep Time: 25 minutes

Cook Time: 10 minutes
Total Time: 35 minutes

Yield: 1 (12- to 14-inch) pizza
PREPARATION
Roll dough out into a 12- to 14-inch crust with a thicker outer edge. Place on a pizza peel well dusted with cornmeal. Brush on Bechamel sauce, then top with ham, tomato, onion, and peppers. Sprinkle Cheddar cheese on top, then the mozzarella.
Bake on a pizza stone in a preheated 500 F oven for 3 minutes—just long enough to get the mozzarella to begin to melt. Spray the bottom of a cup or glass with non-stick spray and press five or six divots into the half-melted cheese.
Crack an egg into each divot. Carefully slide back into the oven and bake until eggs are over-easy.
To serve, bring the pizza out to the table whole, so your family and friends can appreciate its unusual appearance. Then stir the yolks and whites together and spread over the top of the entire pizza, salt and pepper the whole mess, and cut it into squares.
Yield: 1 (12- to 14-inch) pizza
One warning: If your oven doesn't cook evenly, be sure to rotate the pizza once or twice during the baking period, or you could end up with hard-cooked eggs on one side and runny on the other. Also, the eggs will still jiggle back and forth quite a bit even when over-easy, so be careful not to overcook them. Just make sure all the whites are opaque and you should be just fine in terms of texture and food safety.
For more awesome pizza ideas, click here.…