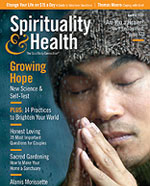 Choose a self-test below. Tests range in size from just a handful of questions to several dozen questions. Depending on the size of the test, it may take one minute or 10 minutes to complete. Each question requires you to choose an answer on an to agree/disagree scale. We value your privacy – test results are not associated with any individual and are not recorded, and are presented instantly to you on your computer screen.
Stages of Consciousness 
This self-test will help you identify which stage of consciousness you have reached.
Humor Scale of Dr. Thorson's
Take this humor scale test and lighten up.
What Archetypes Are Calling You? 
This simple self-test will help you identify the archetypes that are calling to you through advertising and the media.
"The Whole Person Nutrition Profile": Your Personal Eating Profile
Spirituality & Health and Deborah Kesten, M.P.H., a pioneer in the field of whole person nutrition and author of the Winter 2002 article, "The Enlightened Diet," invite you to take an interactive self-test that will give you your "Personal Eating Profile."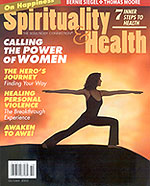 Coping with Trouble 
What's your style?
Optimism
How well do you handle adversity? This self-test will help you assess your approach.
Depression: A Private Snapshot
Are you affected by the common cold of mental illness? Find out what to do if you are.
Spirituality and Well-Being
Is spirituality empowering your life?
Weight Loss
Will dieting make you healthier and happier? Take this test to understand the inner factors that make all the difference.
Practicing Gratitude
To study anything effectively, you need to be able to measure it. So Robert A. Emmons and Southern Methodist University's Michael E. McCullough and Jo-Ann Tsang developed an accurate measure of gratitude and looked at how people's gratitude scores relate to their own health and well-being. Here's part of their test.
Hope Self-Test (external link)
There are fourteen distinct qualities of hope. Test yourself to see how hopeful you are and which qualities you might like to strengthen.